2022 Hard Cover
We are on schedule for the fourth edition of DC PHOTO BOOKS and I had the time to make a few changes and updates.
I was also able to insert a few special moments I had made traveling around the Mall with Honor Flight hubs. In the Arlington Cemetery section of the book, I used this picture from a Stars and Stripes hub in the Arlington Cemetery section and as in the past the photo of Honor Flight Chicago at the WWII Memorial. I am happy that I had a few trips around the Mall that allowed me an idea of the depth and importance of the Honor Flight experience.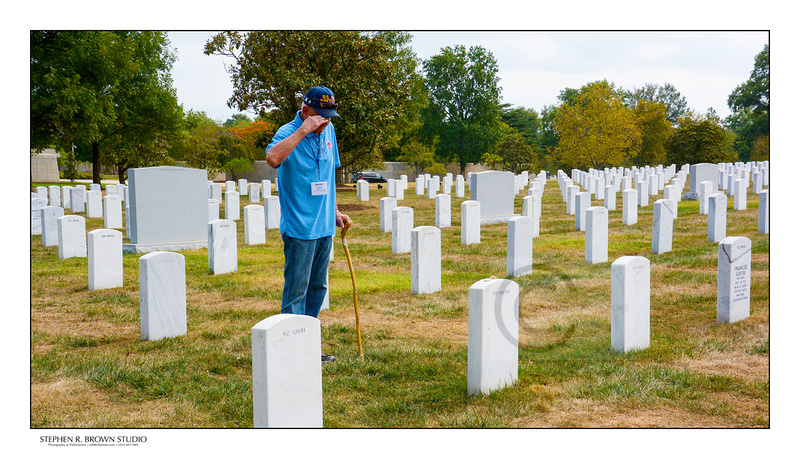 HONOR FLIGHTA Stars and Stripes Veteran was given a special few moments with his nephew. Paula Nelson of Stars and Stripes allowed me along for this unexpected moment which is what Honor Flight is all about.
Jim Fisher gave me a tour of the construction at the Korea Memorial which is due to open in May. When finished it should feel and look essentially the same with the concentration on the soldiers and the only addition a "Wall of Remembrance": names of the Fallen which will be placed in a circle around the original pool and trees.
Below are some screenshots of the new edition of DC PHOTO BOOKS book which will be hardcover and 160 pages retailing at $39.95. They will be sold and distributed through DC PHOTO BOOKS which is an interface for my excellent warehouse! Discounts codes will be announced when the books arrive. There is already a sale going on and you can get twenty percent off by typing in "korea" as you fill out the shipping information. This information goes to directly to my warehouse which ships usually same day. They can save you money as they know all the tricks to obtain discounts on shipping.
IMG_E8467
The new Frederick Douglas Memorial Bridge is almost finished. I was able to find a few angles that make it look as finished and am delighted with the image. It visually pulls together the Southeast neighborhood which is growing at a rapid rate. In the current version of the book, I had pictures of the Nationals Stadium and some of the older run down buildings in that neighborhood. With this edition I was able to photograph the Capitol Riverfront area as it is ten years later. Hard to believe! I even managed to get a photo of the Channel area which used to be an old fish market and run down area and is now a beautiful waterfront with glitzy new buildings and the new marina.

Finally I had a chance to make some images of the new Dwight Eisenhower Memorial across from the Air and Space Museum. Looking forward to seeing proofs of the book next week and hoping I catch all the mistakes which creep into these books.