Changing of the GuardThis is the ceremony that all try to see. The Tomb Guards pay special attention to Honor Flight and other distinguished veterans by scuffing their feet as they march their path.
Most Honor Flights visit the Tomb of the Unknown Soldier and are the only groups allowed to bring a bus into the cemetery. It's quite a hike and shows great respect for Honor Flight.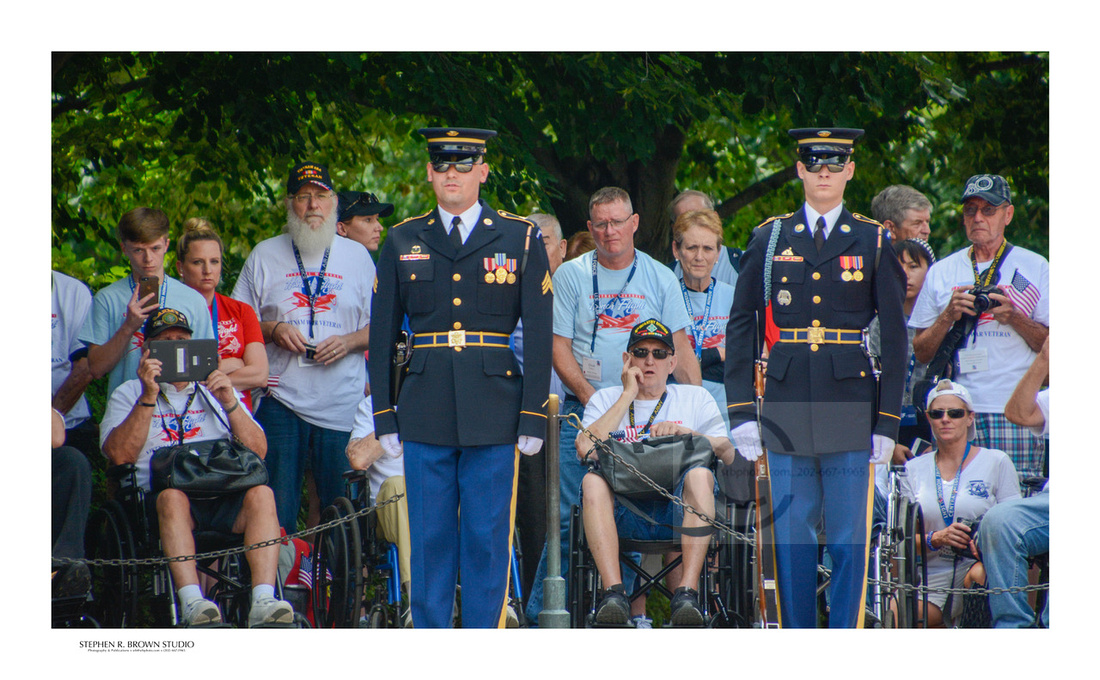 A Caisson circles the auditorium at Arlington. Normally the President will make his Memorial Day speech there.