Image 8-18-21 at 9.39 PM
Honor Flight Chicago rolled into town today signaling the return of Honor Flights and Good Karma! Jenny Brawley and Doug Mefley arranged for the Arlington Police to escort them into town so they were "styling" as they entered the Iwo Jima. I used a long lens to capture this image which was used to head up Honor Flight Chicago's news website and then gifted as prints to the Arlington County Police Department. The US Park Police motormen are apparently "short on personnel" and I have always found a nice print goes a long way. The motormen are extraordinarily proud of their jobs and it's a pleasure working with them.
Prior to Chicago's arrival, I managed to make a few images of the Marine Silent Drill Team practicing. As the veterans assembled and the team began to perform, the skies opened up and you can see the volunteers ready with ponchos.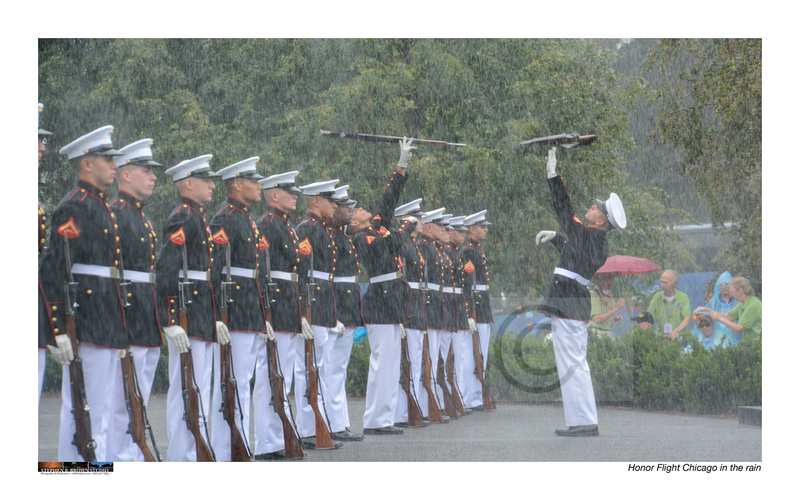 An hour later, we gathered at the WWII Memorial where I had a chance to witness the first ceremony of the new year and a more organized Honor Flight. Congratulations to everyone involved. It was fantastic! Thank you. I haven't had that much fun in sixteen long months!