2022 Hard CoverFourth Edition follows the same route but I have added Memorials and places that are new and interesting.
The books arrived in Baltimore a month early. I just checked the Marine Traffic app to see our ship (the SEAQUEST) sailed through the Panama Canal and cut our time by a couple of weeks. I love the idea of photographing, processing images, and designing a book that is both useful and beautiful. And printing books in Asia with artisans who can do anything with paper is magic....Shipping News.
I am indebted to Asia Pacific Offset for managing to not only do magic with paper but deliver it! My books may be traveling on the same ship as Paul McCartney's new LYRICS book which has the lyrics to "Hey Jude" embossed into the cover. APO just finished printing 300,000 books of the ten pound books. I saw a signed copy for $20,000.00 on Ebay. With the embossing and sheer weight and size, it looks like the ten commandments of rock and roll....and of course it is. I'm amazed.
IMG_9156
SPIKE LEE'S NEW MEMOIR BOOK
---
FOURTH EDITION "DC PHOTO BOOK" HIGHLIGHTS
I've encountered more than a few special moments traveling around the Mall with Honor Flight hubs. In the Arlington Cemetery section of the book, I used this picture from a Stars and Stripes flight. I am happy that I had a few trips around the Mall allowed me an idea of the depth and importance of the Honor Flight experience. Both Missouri and Chicago have always had a two-page spread.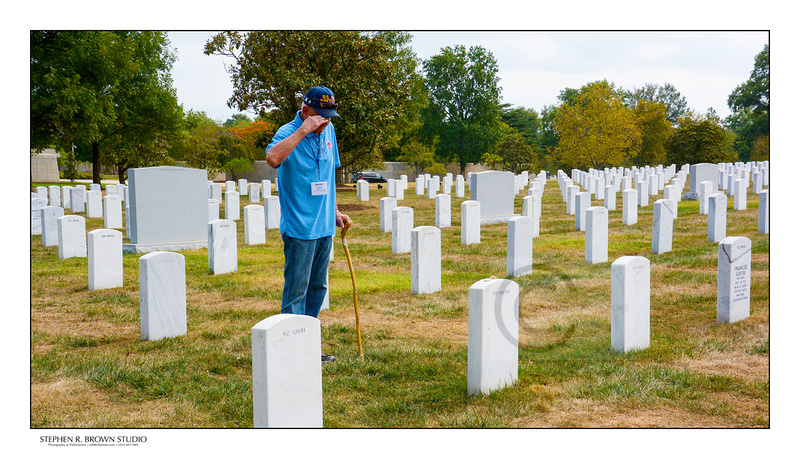 HONOR FLIGHTA Stars and Stripes Veteran was given a special few moments with his nephew. Paula Nelson of Stars and Stripes allowed me along for this special and reverential moment.
When the WWII Memorial was just completed and not opened, we were wondering how we would get these WWII veterans to their Memorial. Along came Honor Flight and I use these images to show the power and generosity of the American people. Over 120 Honor hubs have moved 250,000 veterans and as many guardians. Touring Washington (and I live here for this reason) is an eye-opening and optimistic experience. It's important to our national unity. It's also fun!

HONOR FLIGHT CHICAGO (LEFT). I have photographed 97 of their flights and done one round trip from Chicago. On the right are scenes of WWII vets visiting the Memorials
---
Jim Fisher Director of the Korea War Veterans Memorial gave me a tour of the construction at the Korea Memorial which is due to open in July. When finished it should feel and look essentially the same with the concentration still on the platoon and the big addition of a "Wall of Remembrance"--names of the Fallen which will be placed in a circle around the original pool and trees. It will be more interesting and accessible with the Wall of Names and new entrances and walkways. I got a look at the construction site and the new wall of names with the next printing.
Wall of RemembranceNames of both South Korean and U.S. soldiers killed in the Korean War are engraved in the Wall
---
Some screenshots from the fourth edition which will be hardcover and 160 pages retailing at $39.95. They will be sold and distributed through DC PHOTO BOOKS which is connected to the warehouse! I sent out an email to my quantity clients with the discount code on April 2, 2022.
There is already a sale going on on the single books and you can get twenty percent off by typing in "kilroy" as you fill out the shipping information on the website. This information goes to directly to the warehouse which ships usually same day. The warehouse is in touch with ever changing shipping prices and aims to achieve the lowest price. They have been excellent advisors regarding shipping and are sympathetic to small enterprises.
---
Frederick Douglas Memorial BridgeThe graceful lines of the new bridge lead you right to the Riverfront and Maine Street areas of the city.
The Frederick Douglas Memorial Bridge is finished and in the book. The bridge visually pulls together the Capitol Riverfront and Anacostia neighborhood which is growing at a rapid rate. I also managed to squeeze some pans of the Channel area which used to be an old fish market and is now a glitzy waterfront and a restored marina complete with real life Senators! It's so nice that the War College feels threatened by daily leisure boat traffic. Now I'm thinking since the Officers Club is right on the waterfront, this may be a matter of stomachs rather than security.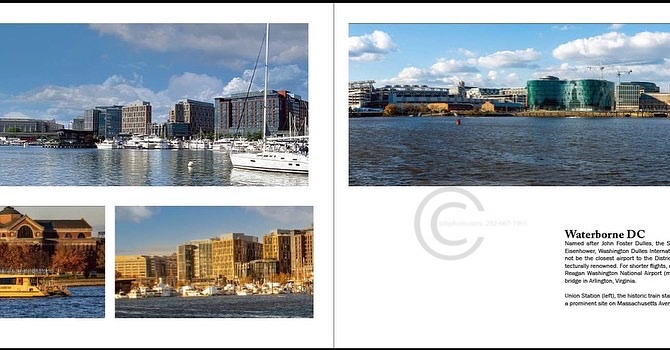 ---
I have two pages of images of the new Dwight Eisenhower Memorial across from the Air and Space Museum. Like most of DC's statuary, it had its ups and downs and drama with architect Frank Gehry squaring off with Congress (great television!), the Eisenhower family in opposition and Senator Dole working as a mediator. I like the photographs so have no opinion. The statue of Eisenhower as a youth (below/top left) is worth the visit as it is one of the most beautiful sculptures I have seen.
Dwight D. Eisenhower MemorialAs always, conflict of opinion (which we already have too much of in this town) surrounded this Memorial .