San Diego, Utah, Northwest Ohio, and others at the Memorial on October 4, 2014. I am falling behind in my processing of these images but they are available to Honor Flights and veterans and families for personal use.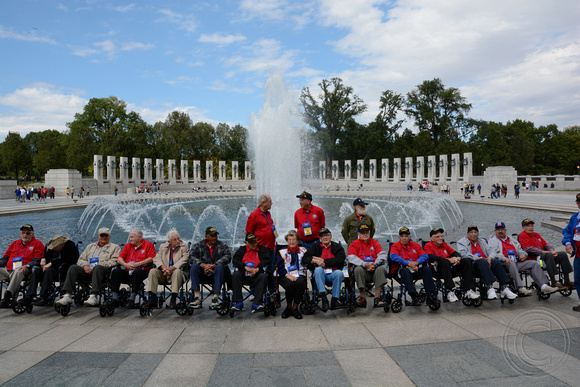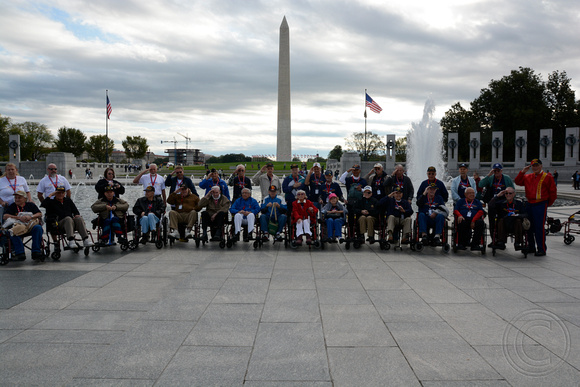 In the midst of all this, George Kerestes mentions that he has just given a tour to Susan Howe of Arizona and I had the opportunity to make this picture of them in front of the Memorial and with Senator Dole. Serendipity is pretty common at the Memorial so I no longer rely on schedules.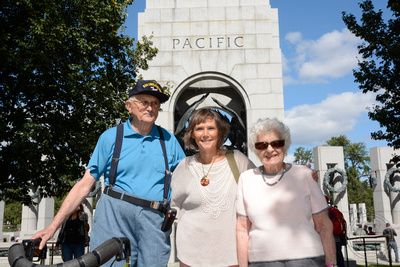 And George Kerestes was mingling about with his partner in crime Al Doehring who's venue
And the usual suspects...