WWII MEMORIAL
Deb Wickerham with Flag City Honor Flight rolled in with four buses and lots of Ohioans waiting at the WWII Memorial. Everyone proceeded to wander the WWII Memorial, interviews and pictures.
The five brothers Nighswander all served and seemed happy to be hanging out together on a beautiful day. I found them down by the pool and made a few frames as they were being interviewed by Dan Cummings who is a master news anchor. His interviews are friendly and casual and the veterans feel comfortable with him.
Dan Cummings Interviewing the five Nighswander brothers
20181002-_DSC2209
Deb Wickerham in middleOhio veterans stand by the Ohio pillar.
Mission Barbecue had a tent set up and it was nice to sit and have a hot meal on the Mall. The weather was perfect.


20181002-_DSC2233
KOREA
Most of the veterans were pretty healthy and so as we walked up to Korea, I was able to make some nice frames at the Korean Veterans Memorial. These Fall afternoons are quiet and the Mall is relatively peaceful. For more of paradise go to the web folder below and lets remember usage is for Honor Flight personnel only!
https://srbphoto.zenfolio.com/p1055435546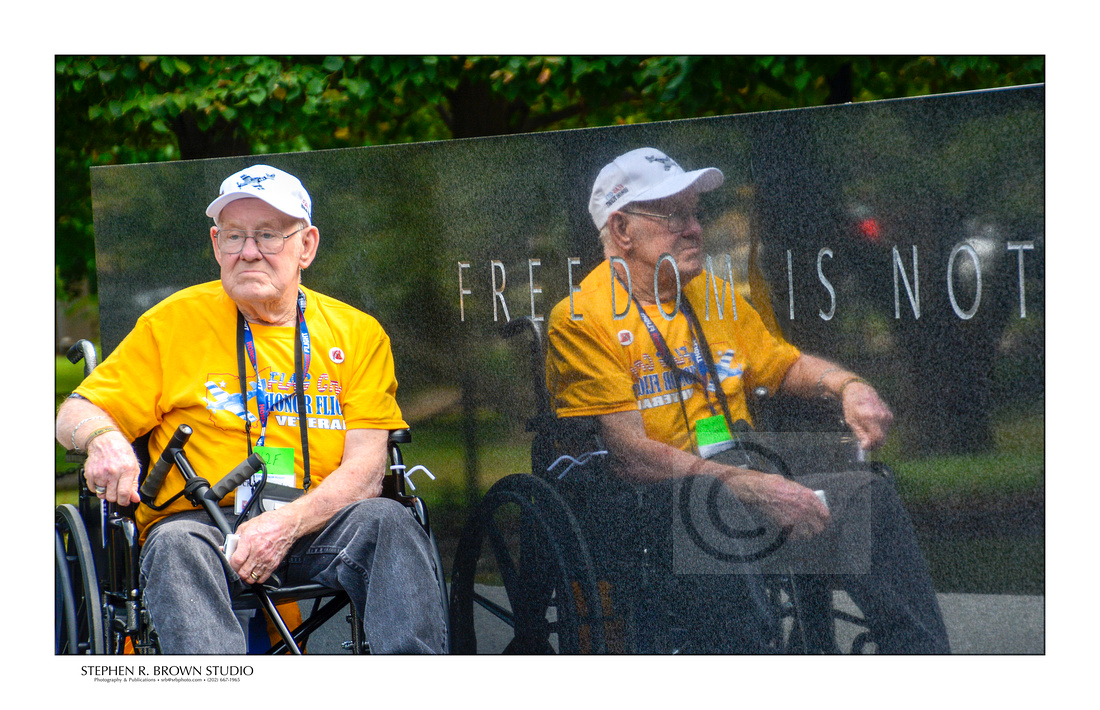 20181002-_DSC2255
20181002-_DSC2243
20181002-_DSC2256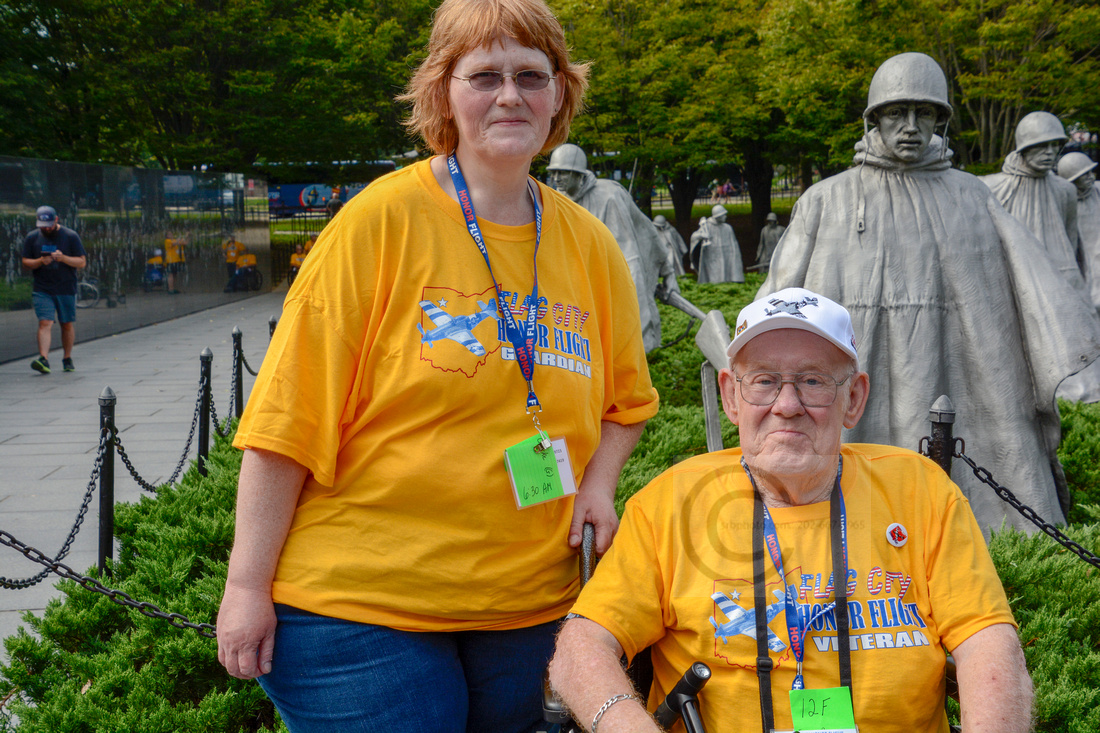 _DSC2260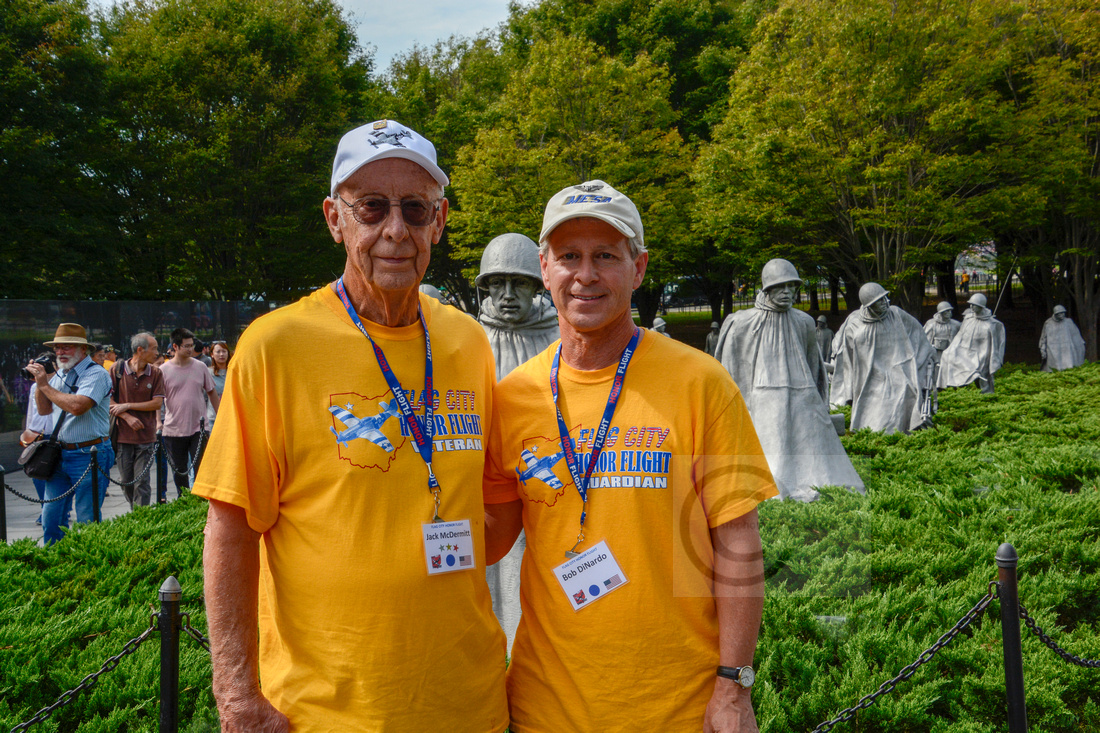 _DSC2257
_DSC2264
_DSC2267