WEEKDAY WARRIORS
---
US Park PoliceSteve Jones digs a hole in traffic as he corners at 17th and Independence Ave NW while leading Honor Flight Layfayette Indiana to the WWII Memorial
Steve JonesSteve Jones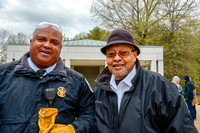 _DSC7227Steve Jones and Al Barnes
Today there were three hubs in town. All were escorted by the National Park Police. As my cab neared the WWII Memorial, we were stopped by Honor Flight Layfayette Indiana lead by US Park Police Officer Steve Jones--motorman extraordinaire. The bus drivers and escorts play a delicate and almost acrobatic lunge through town. Cool to watch and photograph from the front in the bus.
_DSC7255

US Park Police Motorcycle Officer Larry Holmes is as dazzling a driver but on a quieter motorcycle and cuts a cool profile. He is a regular escort with Honor Flight and this day was escorting Honor Flight Eastern Iowa. I own a couple of motorcycles and have been riding for fifty years. Watching these guys handle their bikes is really impressive. Stay safe!
---
GOLD STAR MOMS, Layfayette, Indiana
Pam Mow and Dana Hawk have been leading the Gold Star Indiana Honor Flight for ten years. They are doing six flights this year and have made an enormous impact. The Honor Flight impact extends throughout the family and local area as the experience revitalizes these elderly men and women. What's not to like?
Alan RossAlan Ross, Member of the DC Guild of Professional Guides
_DSC7229Dana Vann and Pam Mow with Mr. Mow who I didn't have a chance to meet.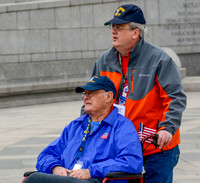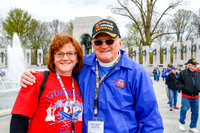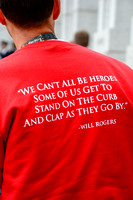 ---
EASTERN IOWA HONOR FLIGHT
Right behind them was Eastern Iowa Honor Flight with Chuck Grassely, a long-time Senator on hand to greet the veterans. The Marine Corp Drill Team was on hand to do the Honors. A couple of our DCA Reagan regulars were escorting Eastern Iowa.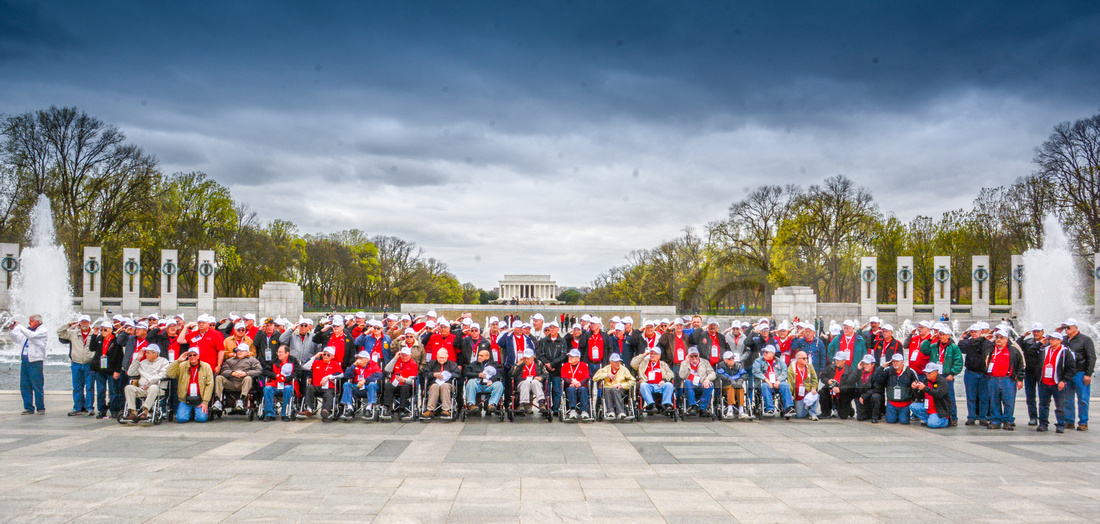 Eastern Iowa Honor Flight, April 17, 2018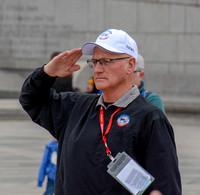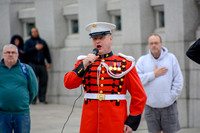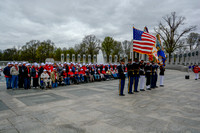 Eastern Iowa Honor Flight, April 17, 2018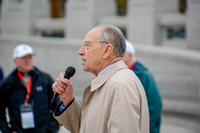 ---
TRI-CITY HONOR FLIGHT (Cinncinati)
20180417-_DSC7370Tri-State Honor Flight
Tri-State Honor Flight at the Wall of Stars