I went down to the Memorial yesterday to visit with Senator Dole. The last time I saw him was with Jeff Miller in December when he received the Congressional Gold Medal of Honor at the Capitol. He was then surrounded by a "bipartisan" group: Donald Trump, Mike Pence, Nancy Pelosi, Chuck Schumer etc... Both sides of the political isle filled the Capitol Dome for the event.
Today he was looking relaxed in khakis. He spent four hours greeting and posing with veterans, tourists, and generally anyone who came by. I have been working with him on the WWII Memorial for the last sixteen years. He supported my presence on the site during construction and over the years has been very supportive to Honor Flight. That would be an understatement!
When we gathered for the first Summit, he was there. He cut the first TV spot for Honor Flight and helped make other footage available for other Honor Flight productions. At his law firm where he is called "The Boss", his "rainmaking speeches" often turn into Honor Flight pitches. He is relentless.
I have been at a couple of gatherings where he has been asked to talk about politics only to watch him immediately stray over to his favorite subject: "Honor Flight." Ask him a question about ice cream and he'll tell you about Honor Flight. Mention the traffic and he'll tell you about Honor Flight. He is by far the most resilient and determined individual I know. I hope a bit of it rubs off.
DSC_9340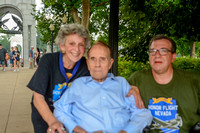 DSC_9342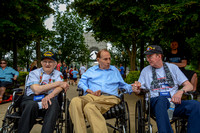 DSC_9368
DSC_9376
DSC_9486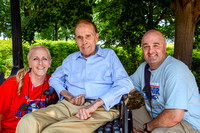 DSC_9494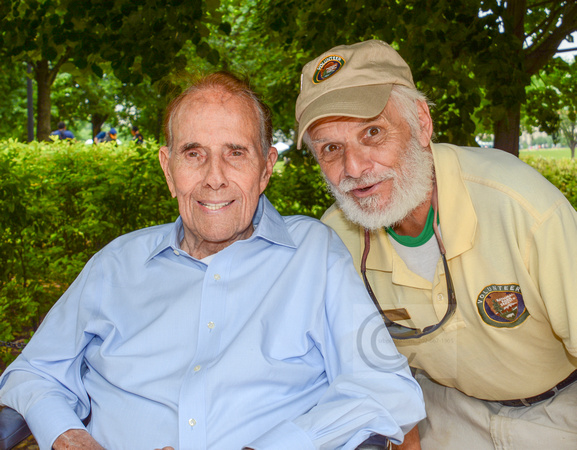 DSC_9501
_DSC9204
DSC_9281
DSC_9288
DSC_9306