Rochester Honor Flight was escorted by the BWI Brownies a motorcycle group lead by Keith Gentry, a retired Maryland policeman.. They have been meeting Honor Flights for five or six years now and add to the sense of welcome at the WWII Memorial. Like everyone in Honor Flight, they have been changing it up lately by meeting groups not just at the airport but also escorting them at the various Memorials. ;
Vince Wilson and the Gotta Swing In Support of Honor Flight is a regular greeter.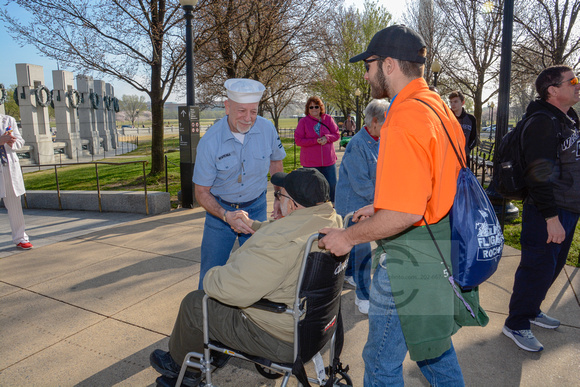 _DSC3481
George Kerestes has been a volunteer since before the Memorial opened. He would show up in a business suit with an American Flag tie and greet some of the veterans who were hanging out watching the construction.