Once aloft, the Green Bay Packers showed why they are so loved by their Wisconsin fans. As soon as the seat belt sign was extinguished, the Packers were out of their seats, shaking hands and signing anything and everything offered. They were absolutely industrial and signed throughout the 90 minute flight.
---
BWI ARRIVAL
BWISeveral hundred fans lined the hallways of BWI to greet Stars and Stripes three planes.
As we arrived at BWI, we got the water cannon salute and as we deplaned, there were a couple of hundred well-wishers lined up at the gate and more scattered along the hallways as the veterans headed for the buses. Dave Nichols and Meredith Rosenbeck were on hand to greet all three planes. Glen was also on hand
20191019-_DSC0164Honor Flight Chair Dave Nichols and CEO Meredith Rosenbush were on hand here shown with Paula Nelson.
_DSC0148
_DSC0147
_DSC0179
20191019-_DSC0164
And we are off for another fun filled United States Park Police escort which was thrilling, action packed and always a crowd pleaser. Time is always short and so we were off to our only appointment of the day: the Tomb of the Unknown. Honor Flight is I believe the only organization that the Cemetery allows to bring buses. Having walked the hill, it's a pleasure to ride!
---
Arlington National Cemetery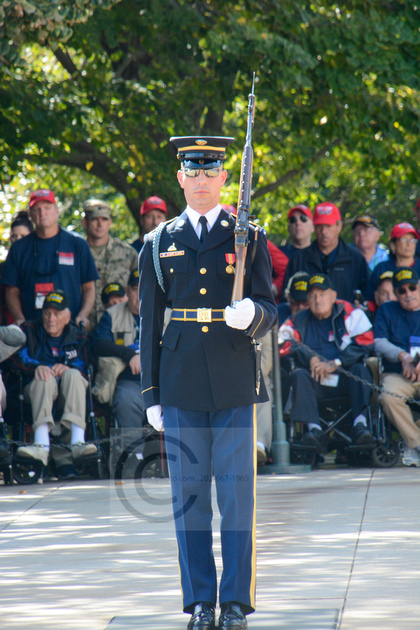 _DSC0206Tomb of the Unknown
_DSC0239
_DSC0255
---
IWO JIMA MEMORIAL
Next stop the Iwo Jima Memorial where we assembled for individual and group photos with the players. One of the great luxuries of the day for me was that VIP Photography was on the job and set the group photographs up. This group photography business is nerve wracking as you have approximately 150 people who are not paying attention but will be disappointed if they can't see themselves in the print. And you have to do it perched on a wheelchair! HERDING CATS!
_DSC0294VIP Photographers and Social Media Team
_DSC0365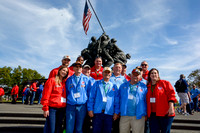 _DSC0369
---
LINCOLN, VIETNAM AND KOREA
_DSC0398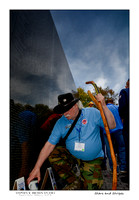 20191019-_DSC0411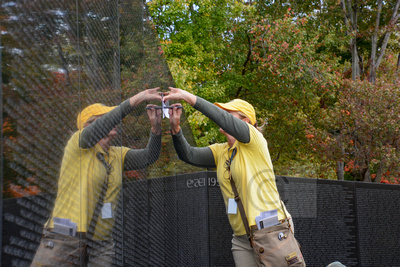 _DSC0408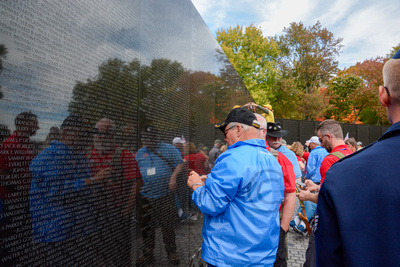 _DSC0407
_DSC0406
---
WWII MEMORIAL

_DSC0419
_DSC0417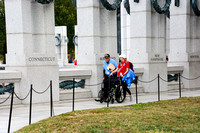 _DSC0418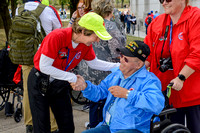 _DSC0421
_DSC0428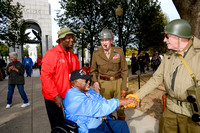 _DSC0427
_DSC0439
CONTINUED IN PART THREE WHERE WE FLY BACK TO GREEN BAY