Interesting Day. In the AM, I ran into Tudy Giordano of Honor Flight DFW and Tina Lee of Honor Flight Austin and we had a chance to see each other "live". DCA volunteers Tara Elizabeth, Andi Smith, Nancy Giffith were also there at the Iwo Jima Memorial and it was great to see them.
After making a few group pictures with Stars and Stripes at the Iwo, we headed over to the Air Force Memorial. I wandered and watched VIP Photography's Angela Wangrud do an amazing job of documenting this rich history we are making. Her company VIP supplies several photographers and then archives the images for the veteran and their family.
Iwo Jima Memorial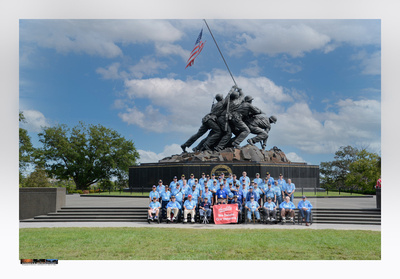 Stars and Stripes
Tara ElizabethTara was delighted to be out on such a beautiful day and supporting Honor Flight Syracuse.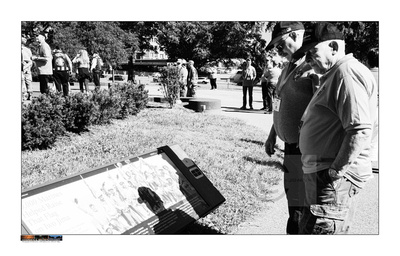 DFW VeteransDFW Veterans reading the "stats" on Iwo Jima.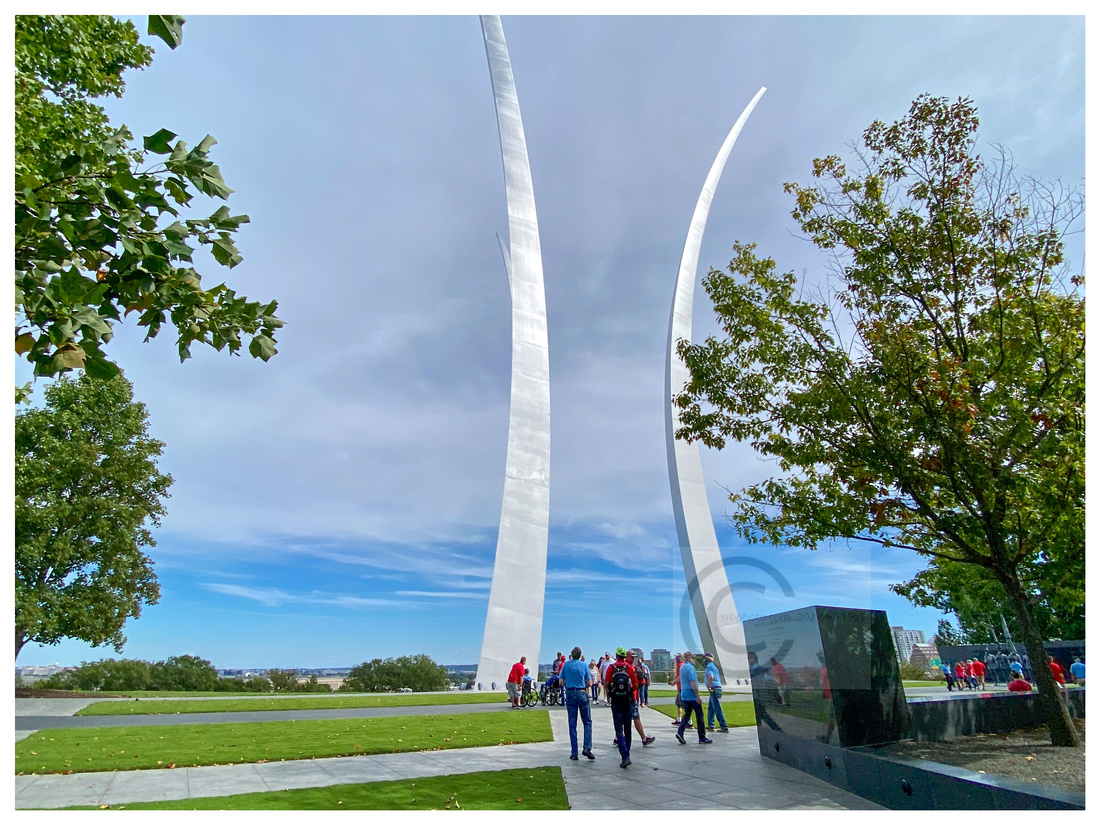 AIR FORCE MEMORIALStars and Stripes Honor Flight enters the Air Force Memorial.
FATHER AND DAUGHTER AT AF MEMORIAL
Sue TripodiSue Tripodi drives down from New Jersey to greet and act as a guardian for Honor Flights.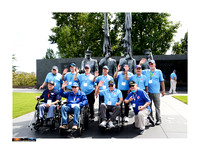 Stars and Stripes Air Force Vets at the Air Force Memorial
Stars and Stripes Interview
Air Force Memorial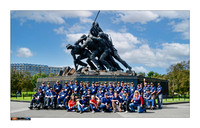 Honor Flight Syracuse